It's the perfect day to download a Valentine's Day Bingo Game. Just $1.99 at: http://www.uncommoncourtesy.com/bingo-games/holiday-games/valentine-bingo/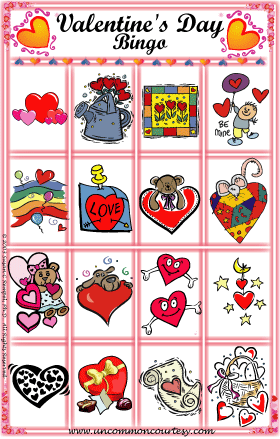 What a great game to give as a gift, use at a school party, a Valentine's Day party at work, or just to play play with your kids! These colorful Valentine's Day bingo games to be fun and festive.
Click here to be taken to the page where you can download the Valentine's Day Bingo Game with prices starting at just $1.99!